So, you are interested in Texas Massage Academy. Check out our virtual tour below!
As an Amazon Associate, I earn from qualifying purchases.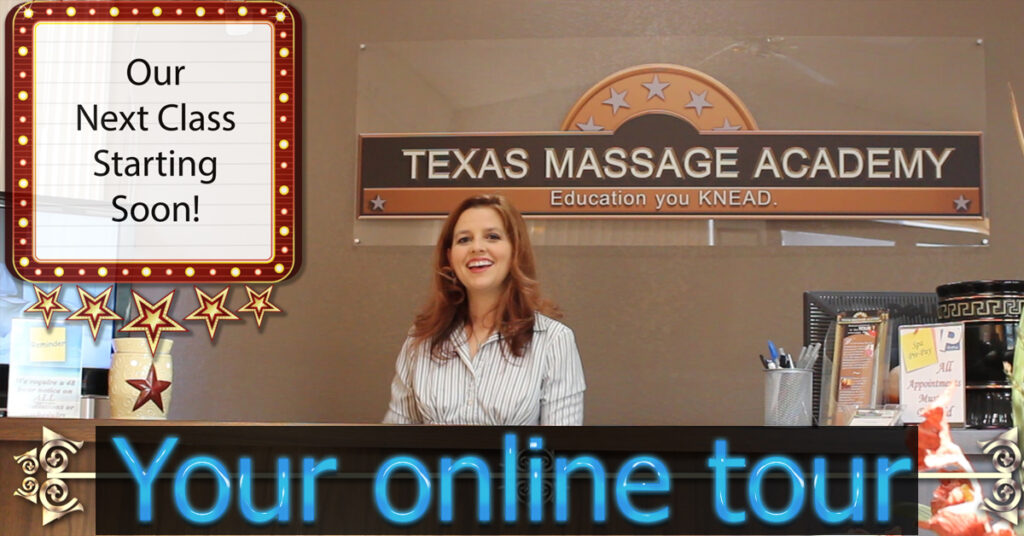 Many of our students enrolled at Texas Massage Academy come from all over the Central Texas Area. We offer evening classes so that students can easily drive into town after work.
We believe that there is more to massage, so many of our lessons focus on Anatomy and Physiology because a thorough understanding of the body will make you a better massage therapist once you are licensed. We also like to keep our lessons fun and engaging. With our smaller student to teacher ratio (maximum of 18 students per class) this allows more individualized attention in each of your classes.
Be sure to click the video below to join us on a tour of Texas Massage Academy!
Thank you for joining us today on a Virtual Tour of Texas Massage Academy.
Do you have more questions you can leave a comment below or Click here for our Frequently Asked Questions Page to see if they are answered there.
Also, you can check out the most current catalog by clicking here.
If you would like to have us contact you visit our Want us to Contact You Page and we will call or email you back.
Tagged:
massage therapy education
Texas Massage Academy
tour