Are you ready to change your future?
As an Amazon Associate, I earn from qualifying purchases.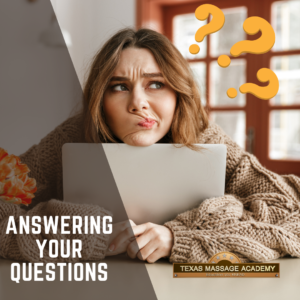 We are now enrolling in our online program. And I know you want all the details about the class.  
How is the program set up?
You will have online and onsite classes.  Your online classes are at your own pace. These are prerecorded lessons and activities.
Onsite classes are at our Brownwood Campus located at 400 Center Ave. We have scheduled lab sessions, but I will talk more about that in a bit.
Program Breakdown
Semester 1: 87 hours online (must be completed prior to onsite portion) and 163 hours onsite.
Semester 2: Internship hours. Your 50 hours of internship must be completed onsite at our Brownwood campus.
Semester 3: 144 hours online and 56 hours onsite. These hours could be done congruently if you wish but after you have completed all internship hours from Semester 2.
How does the onsite lab work?
We have scheduled lab sessions that start every few months. You will pick the session that works with your schedule.
Day Lab: Starts every 3 months.  For Semester 1, you will spend 8 weeks meeting Monday to Thursday from 9 am to 4 pm.  However, Semester 3 is only 4 weeks in duration.  
Night Lab: Starts every 5 months.  For Semester 1 you will spend 15 weeks meeting Monday, Tuesday, and Thursday evenings from 6 pm to 10 pm. However, Semester 3 is only 6 weeks in duration.
What happens if I miss?  It is best if you don't miss, but you are required to attend all hours.  So, if you miss a class or portion of the class, you will need to attend a makeup session.  Unfortunately, these hours cost $18/hr so you don't want to miss any if possible.
Onsite Lab Schedule(Opens in a new browser tab)
What is the cost?
The total cost of our tuition is $9000, but we are offering a discount of 50% until the end of 2022 to bring the cost down to $4500. You will also need to purchase books and supplies, plus there is a $50 registration fee.
Have some more questions?
Comment below and I will get all of your questions answered.
Ready to enroll?
Tagged:
massage school
massage therapy
massage therapy education
Texas Massage Academy