How to Become a Texas Licensed Massage Therapist and What to Expect in a Massage Therapy Education Program
As an Amazon Associate, I earn from qualifying purchases.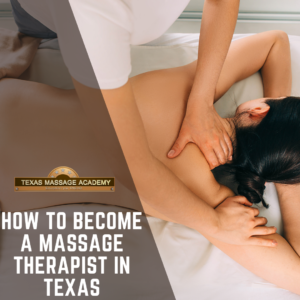 If you're interested in becoming a licensed massage therapist in Texas, you'll need to meet certain requirements and complete a comprehensive massage therapy education program. In this article, we'll discuss the steps needed for licensure as well as key elements and opportunities within massage therapy education programs that will help prepare you for success in your career.
Obtaining a License in Texas:
To become a licensed massage therapist in Texas, you must complete 500 hours of massage therapy education and training, pass a written exam, and meet the requirements established by the Texas Department of Licensing and Regulation. Additionally, continuing education is usually necessary to maintain licensure.
Massage Therapy Education Program:
A comprehensive massage therapy education program should provide instruction on various massage techniques and anatomy and physiology. Additionally, it should also offer opportunities for hands-on experience through internships or supervised clinic hours so students can gain real-world experience and apply what they have learned.
Learn about our online program.
Building a Strong Foundation in Anatomy and Physiology:
Gaining anatomy and physiology expertise is critical for a massage therapist's success. This includes understanding the structure and function of the human body as well as how different forms of massage can improve physical and mental health conditions.
Hands-On Training in Various Massage Techniques:
Any comprehensive massage therapy program should include hands-on training in different massage modalities such as Swedish, deep tissue, or sports massages. With this training, you can develop various skills to address your clients needs better.
Ethics and Laws in the Massage Therapy Profession:
In addition to technique instruction, understanding ethical boundaries, informed consent law, patient privacy rights, and other legal considerations are all important aspects of professional conduct that should be included in your education program.
Enrolling In The Texas Massage Academy:
The Texas Massage Academy provides an excellent opportunity to receive the education necessary for licensure and form a strong foundation for your career as a massage therapist. Our comprehensive program covers topics ranging from anatomy/physiology to various therapeutic techniques. It also offers practical experience through internship hours so that students can apply their learned knowledge while gaining valuable real-world experience.
Becoming a licensed massage therapist requires knowledge gained through education/training, hands-on experience, and an understanding of anatomy & physiology. By enrolling in a licensed & comprehensive program like that at The Texas Massage Academy, practitioners can be assured they are receiving an excellent foundation preparing them for long-term success & immense satisfaction derived from helping their clients achieve physical & emotional well-being!
Tagged:
massage school
massage therapy
massage therapy education
Texas Massage Academy